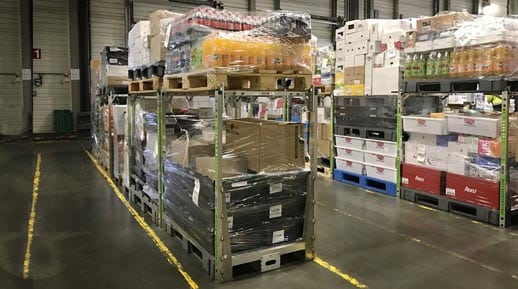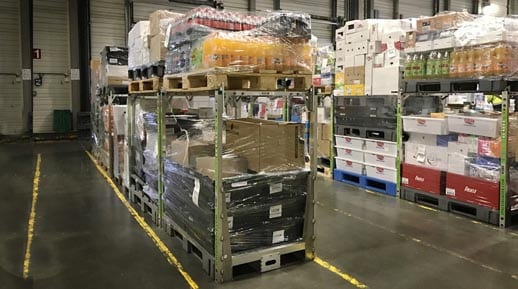 Can disruption be low-tech?
And can you make money from empty air?
Today, everybody is talking about how we need to be innovative and disruptive. It drives development and thinking – from grade school on through our educational system, whether it be academia or the trades. Both the corporate and the public sector are also gearing up on innovation, and the Danish government even has its own disruption- and innovation council. As soon as we are old enough to listen, we are  told that in order to be successful you need to be one step ahead. Meaning better, smarter, faster, and always more innovative and effective than the next person. We bring that mindset with us into adulthood. And then there's the climate and environmental aspects. We need to be greener, more responsible and more sustainable – in short, we need to take better care of our common planet and each other. Last but not least, the solutions we come up with must ideally be cheaper than those of our competitors. All of this drives competition, and the mounting pressure from Asia underscores the necessity of this mindset. Business as usual is gone; even the undertaker has gone digital.
How does all this apply to the logistics- transport and supply chain industry? Can it keep up? Has it become more effective or even disrupted? It most likely has – to some extent – because that is good for competition. And like most other industries, there is a growing focus on where improvements can be made. Customers also have wants of their own.
Like in most industries, greater efficiency is key, and that means there is always room for improvements. The price must go down, but the quality must stay the samel, and goods must be transported in a more sustainable way. This should be seen in the context of what is already a great challenge for the logistics- and transport industry, where 85% of all trucks drive with only half-empty hold. That does not bode well for the economy, the environment or the planet.
 Low-tech with a high potential
Sometimes solutions to existing challenges come out of left field, and it need not be high-tech to be smart and innovative. Actually, it can be as low-tech as can be, and need not arise out advanced technology or complex Big Data analysis, but instead simply be a great idea. It can even be borne out of something as fundamental as gravity itself. Not the kind you'll study when you read about Newton's theories, but one much more tangible and down to earth.
Enter the SpaceInvader solution, because it actually does challenge the law of gravity to some extent. It was made to increase capacity in the transportation industry, and does so by making it possible to double stack  loaded euro-pallets by using a simple aluminum rack. Basically, it makes it possible to stack two loaded pallets on top of each safely and easily. Advanced technology? No – but on the other hand, it is the first solution of its kind. At least as a modular system.
Many logistics- and distribution companies have over the years tried to stack goods as high as possible, and have tried to do so in a variety of ways, hoping to load as much cargo as possible on every truck, and making the most of every available pallet space and cubic meter. Crucial to the endeavor is stacking as high as possible, and many do succeed in stacking as high as 180 cm., as long as what they are stacking is somewhat uniform, stackable and stable. But that type of cargo is the exception.
A simple design
With the SpaceInvader's simple design and build, consisting of two racks that are placed in either end or the sides of the pallet, and thereby both lifts and stabilises the load by leveraging the cargo's own weight, it is now possible to safely and securely double stack to a height of 240 cm or more. And it makes plenty of sense to do so, because most trucks containers can fit cargo to a height of 270 cm. Everyone in the transportation business know that space is money. That is why it is so important to maximise capacity on every single transport.
Greener and more ergonomic
In addition to the ability to stack higher and thereby carry more with every truckload, the SpaceInvader system also proposes a number of other benefits. Like the fact that more optimally loaded and filled trucks ultimately means fewer of them on the road. In that sense it helps reduce pollution from road transports to the benefit of both the climate (fewer emissions) and the environment (reduced air pollution).
It is also worth mentioning that because the SpaceInvader rack as a standard is 120 cm tall, it also makes it easier for retailers to handle deliveries when receiving, unpacking and putting goods into storage. A significant ergonomic improvement.
That is why the SpaceInvader system is of interest to and gaining foothold with both corporate executives, who are always on the lookout for ways to improve efficiency and lower costs to improve their companies' bottom line – and to the those who strategise and  work to optimise logistics, transportation and warehousing – and therefore are also looking for initiatives or solutions that will optimise daily operations. 
Find out more at www.spaceinvader.com and read about how Norway's biggest foodstuff distributor saved 20% on transportation costs (400,000 NOK) and 30 tons of CO2 on a single route where they tested SpaceInvader.
https://www.spaceinvader.com/wp-content/uploads/2019/01/SpaceInvader-i-brug-–-økonomi.jpg
289
518
Mads Holde
https://www.spaceinvader.com/wp-content/uploads/2022/03/SpaceInvader_flat_logo.svg
Mads Holde
2019-04-29 21:53:38
2022-11-20 22:46:08
Can disruption be low-tech?