Logistical and strategic heavyweight joins SpaceInvader
Britta Toftum joined SpaceInvader on June 1st, 2022 as Chief Commercial Officer. She arrives at SpaceInvader at a time when both the company and the logistics industry is busier than ever before, as more and more carriers are realizing the gains to be made by optimizing capacity and increasing a vehicle's fill rate.
With Britta, we now offer our clients a new level level of expertise and insight when it comes to logistical analysis and sales, both in the initial phase with SpaceInvader pilot tests, and the follow-up phase, where most customers scale the use of racks in their organization, when having built familiarity with the system and seeing the tangible results made possible through SpaceInvader double-stacking.
Britta's many years of sales and leadership experience in the logistics sector makes her an exceptionally competent sparring partner for both existing and new customers facing complex logistical challenges. In aid of taking on these challenges, Britta can offer qualified advice as she has a proven track record of navigating large corporations with complex supply chains.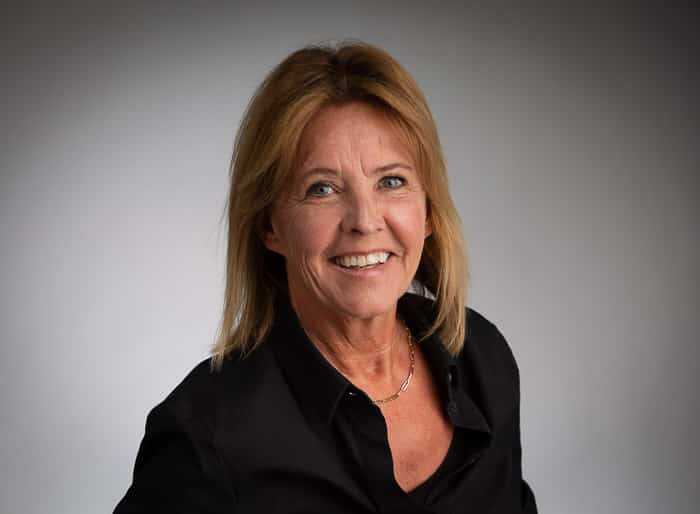 "Now more than ever,  the world needs the capacity optimization the SpaceInvader system offers. I'm ready to bring about that breakthrough together with the rest of the team at SpaceInvader, whose client list already boasts prominent logistics companies like Bring, PostNord Logistics and Blue Water Shipping."
– Britta Toftum, Chief Commercial Officer 
With her experience and analytical approach to capacity optimization, Britta can become your competent advisor. She draws on a wealth of experience from the logistics sector due to her long career working for SAS Cargo, among others. Firstly, as Sales Director for Europe, and later Head of Cargo Sales for North America. The last four years she proved herself as a leader for more than 1,100 SAS cabin crew members working in Scandinavia and in Asia. 
A sector she knows inside and out
Britta's passion is helping carriers in a sector she knows inside and out, supporting them in becoming greener and more economically sustainable through capacity optimization. It's about saving space, money, and CO2.
We're looking forward to working with Britta and drawing on the valuable international sales and leadership experience she brings.
Maybe you want to meet Britta as well? In the coming months she'll be meeting both existing and new customers as more and more logistics carriers realize the great potential in double-stacking.
You can read more about Britta on her LinkedIn, or contact her directly at +45 2856 8448‬ and bt@spaceinvader.com.
https://www.spaceinvader.com/wp-content/uploads/2022/06/42P5160.jpeg
514
700
Mads Holde
https://www.spaceinvader.com/wp-content/uploads/2022/03/SpaceInvader_flat_logo.svg
Mads Holde
2022-06-30 09:36:50
2022-06-30 09:36:50
Logistical and strategic heavyweight joins SpaceInvader